2022 LatinX Youth Leadership Day
FEBRUARY 8TH, 2022 | 9AM - 12PM
Middle & High School students are welcome to join us February 8th, 2022 for our virtual Latinx Leadership Day! Latinx Youth Leadership Day is a day of student lead workshops, faciliated by the Burien Youth Council.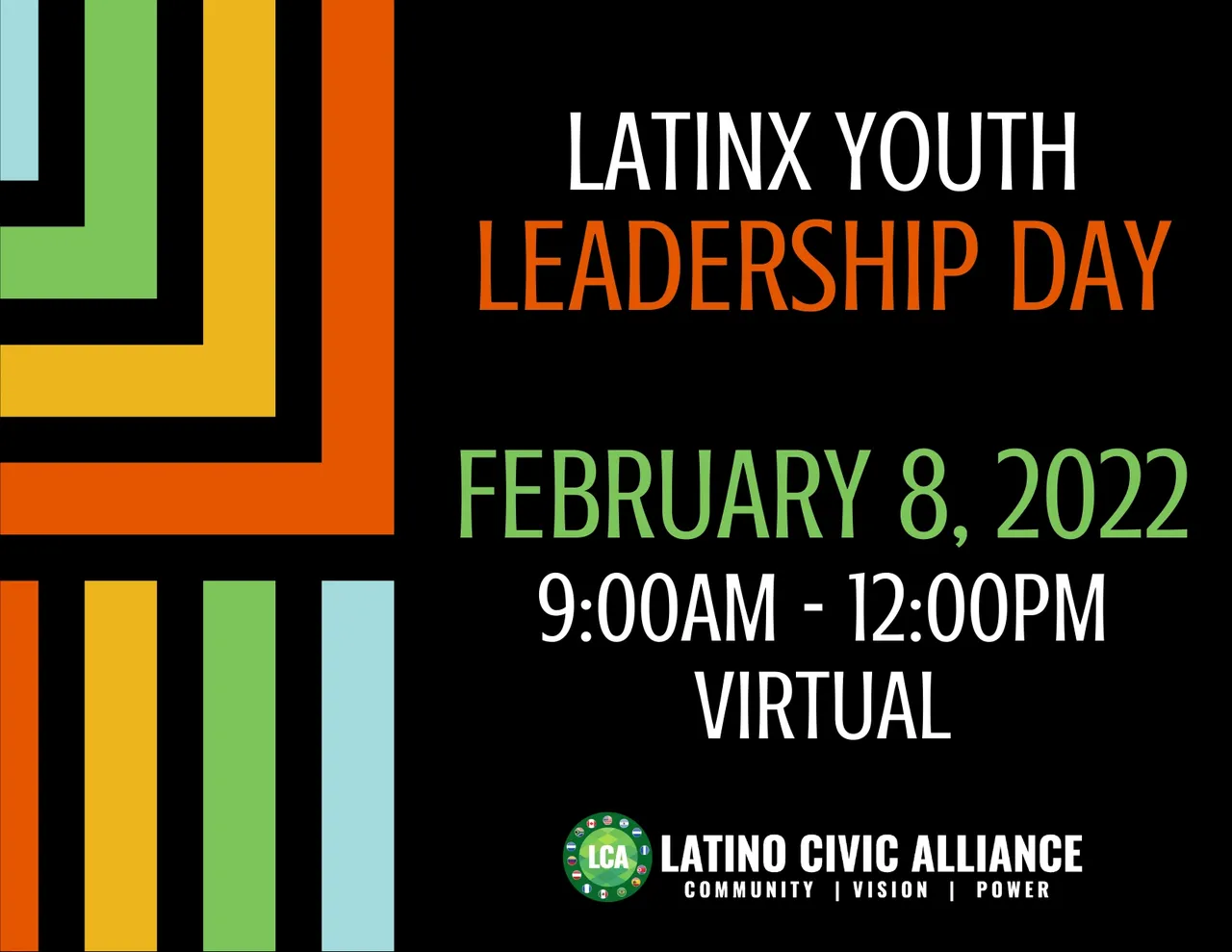 2022 WORKSHOPS
Latinx Youth Leadership Day is a half day program for Middle and High School students. It is a space for student led dialogue, facilitated by the Burien Youth Council.
DESTIGMATIZING MENTAL AND EMOTIONAL WELL-BEING
Our Latinx/Hispanic communities often neglect or don't understand the importance in mental health and mental illness. Our loved ones may stigmatize topics of mental health which can cause us to suffer those battles in silence, or perhaps there are systemic barriers keeping us from getting the help we need. In this workshop we will discuss the ways in which to break down the stigma, advocate for mental health services, and provide resources. We can't serve for others if we're not fully providing for ourselves.
NEW ROLE MODELS
Our role models come in all shapes and sizes. Sometimes, we might not even recognize the people that impact us the most as our "role models". Not because we don't look up to them, but because there may be other influences telling us to look elsewhere. In this presentation, we will confront the societal pressures that confine the potential that our futures hold while also exploring what that potential could look like. We're hoping to go beyond questions like "What do you want to be when you grow up?" and towards a mentality of actively choosing who you want to be. By the end of the presentation, we want to make sure you walk away with an idea of what steps you can take to grow into your own role model.
A HISTORY OF LATINO ORGANIZING IN THE PNW
History doesn't take place in textbooks. It is performed, lived and learned from in real time by people like us. So why don't we see ourselves in our own textbooks? In this final workshop, we will examine the history that has been left out. That is, our collective history. Together, we will navigate how our Latinx community has organized around issues of race, gender and general equality across the Pacific Northwest (taking the closest look at Washington), with a focus on historical figures and contemporary leaders. Leaders that won't be found in textbooks just yet. But are all around us in spaces like this. Your involvement in these workshops today is historical.