Building Future Industry Leaders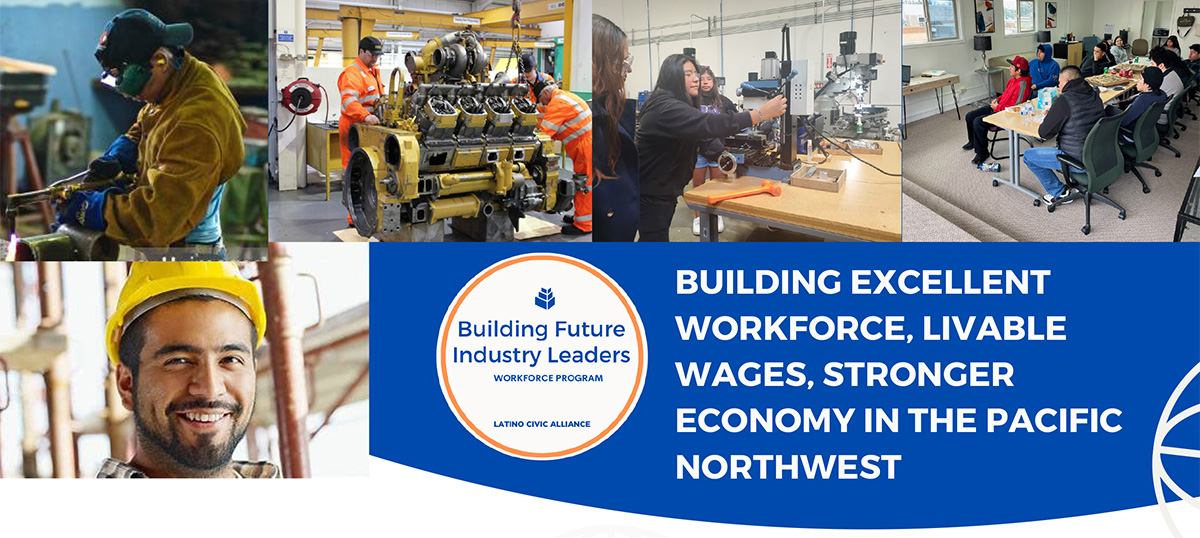 Pre-Apprenticeship, Apprenticeship Programs, and Workforce
The Building Future Industry Leaders (BFIL) Program is an apprenticeship program that provides outreach, referral, and supportive & wrap-around services and opportunities to 16–24-year-olds in King, Grant, and Snohomish County. The BFIL program partner with Washington State Apprenticeship Programs.
BFIL Program focuses on careers in Maritime Technology: Vessel & Marine Navigation, Aerospace, Construction Trade and Transportation – Green jobs, (CDL) Training Certification to participate in Washington State economic and sustainability initiative.
APPRENTICESHIP PROGRAMS include:
➙ Construction
➙ Marine Technology
➙ Software/Technology
➙ CDL Certification
➙ Electrician
➙ Plumbing
➙ Aerospace
BFIL Apprentices receive up to 18 months of workforce development training, supportive services,and job placement.
No charge to enroll in program. New apprentice admissions for the 2022/2023 academic year are open.
For more information, contact Marie@latinocivicalliance.org or 206 210 9093 x888.